Dog Nail Grinding Aurora IL – WoofBeach Bay
BOOK AN APPOINTMENT TODAY FOR Dog Nail Grinding
Nail Grinding Aurora IL is among the grooming services we offer at WoofBeach Bay.

WoofBeach Bay, our compassionate understanding, patience, and love for dogs goes into every single dog grooming

With a fully certified staff we have the skills and knowledge to do that custom cut you've always wanted.

With our beach vibe you can be sure that your dog will come back wanting more and you'll have peace of mind!

Book online now, and remember breed cuts, weird cuts, we do them all. See you at the beach.
Like Our Other Grooming Services
Like our other grooming services, it's available during our walk-in service hours or by appointment. In an alternative to using clippers, our experienced groomers use a specialty grinder to trim your pet's nails. Our staff is very well-trained and always handles our canine clients with care to prevent any kind of discomfort.
How often we recommend grinding or trimming your dog's nails depends on their breed and how active they are. However, we usually recommend nail grinding we you start hearing your dog's nails clicking on the floor.
Other common signs that you should schedule nail grinding Aurora IL include when the nails grow around the dog's paws. If left for too long, the nails can even press into the paw pads and cause pain. Or, grass and small sticks will get tangled in the nails.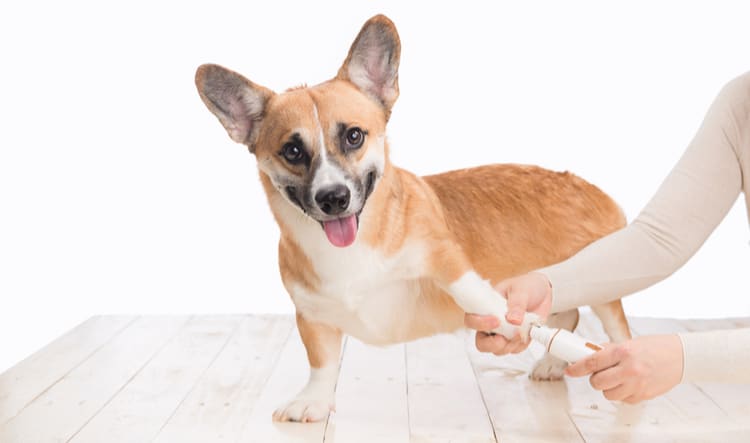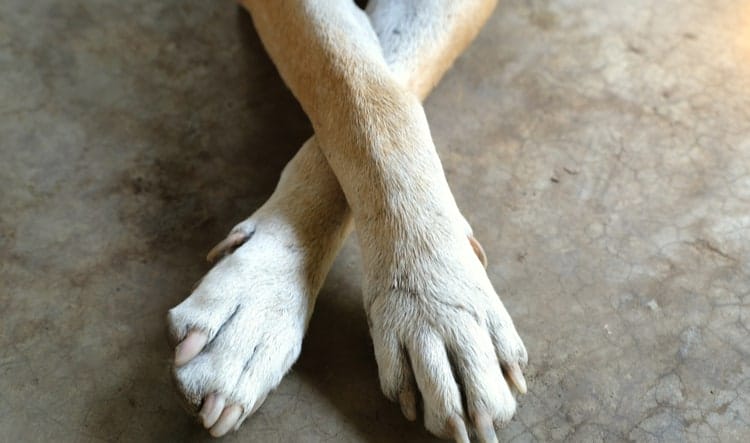 Generally, we suggest a monthly nail session for most dogs
Although, if yours spends a lot of time outside, a nail grind or trim every two months will usually suffice.
Not all dogs are comfortable with their paws being handled – particularly by someone they don't know. To help your pet's nail grind session be less stressful, spend a few minutes massage their feet. Simply move your hands along the legs to start. Then, gently apply pressure on each toe. Before long, your canine friend will be comfortable with this. As a result, he or she is more relaxed when our groomers are working on their nails.
Along with nail grinding Aurora IL and trimming, WoofBeach Bay provides full dog grooming services that includes ear cleaning and teeth brushing. Bring your dog in during walk-in hours or call us to set an appointment. You'll both enjoy our relaxing atmosphere!