Dog Nail Trimming Aurora IL – WoofBeach Bay – Dog Grooming and Training for the Fox Valley
BOOK AN APPOINTMENT TODAY FOR Dog Nail Trimming
Generally, we recommend most of our canine clients should see us for Dog Nail Trimming Aurora IL about once each month. However, that can vary according to the dog's breed and level of activity. For example, dogs that spend most of their time inside typically require more frequent nail trimming.

WoofBeach Bay, our compassionate understanding, patience, and love for dogs goes into every single dog grooming

With a fully certified staff we have the skills and knowledge to do that custom cut you've always wanted.

With our beach vibe you can be sure that your dog will come back wanting more and you'll have peace of mind!

Book online now, and remember breed cuts, weird cuts, we do them all. See you at the beach.
When Nail Trimming is Not Needed
On the other hand, dogs that are outdoors a lot tend to not need nail trimming as often. This is mostly because they walk upon surfaces like sidewalks and asphalt, which helps naturally wear their nails down.
In either case, when you start to hear your dog's nails clicking on your floors, it's time for nail trimming. Other typical signs are if your dog's nails are so long they make contact with the underside of their paw pads. This is a common cause of discomfort for dogs. In addition, grass and debris can cause tangles in dog nails when they're too long.
Dog Nail Trimming Aurora IL by our groomers is a painless and safe procedure for your dog. Our facility is specifically set up to present a relaxing environment that puts pets at ease. Stop in with your canine friend to check out WoofBeach Bay – we're sure you'll both enjoy what you see!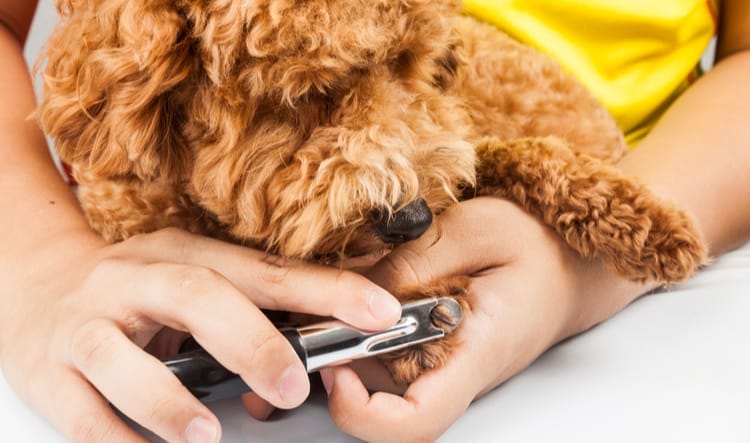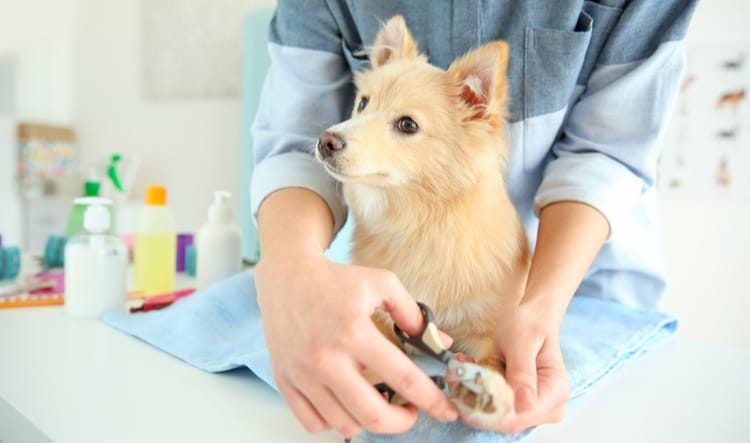 For some dogs, an electric nail grinder is the better device for us to use instead of clippers.
Our groomers can recommend which is better for your dog. In either case, your dog's nails will be a healthy length when we finish.
Along with nail trimming, we also provide ear cleaning, teeth cleaning and grooming.
Your pet will enjoy their time with us! After a grooming session, pets feel and look better – schedule an appointment today or stop in during walk-in hours.