Training Yorkville IL – WoofBeach Bay – 2124 West Galena Boulevard – Aurora – Schedule an Appointment at 630-686-8050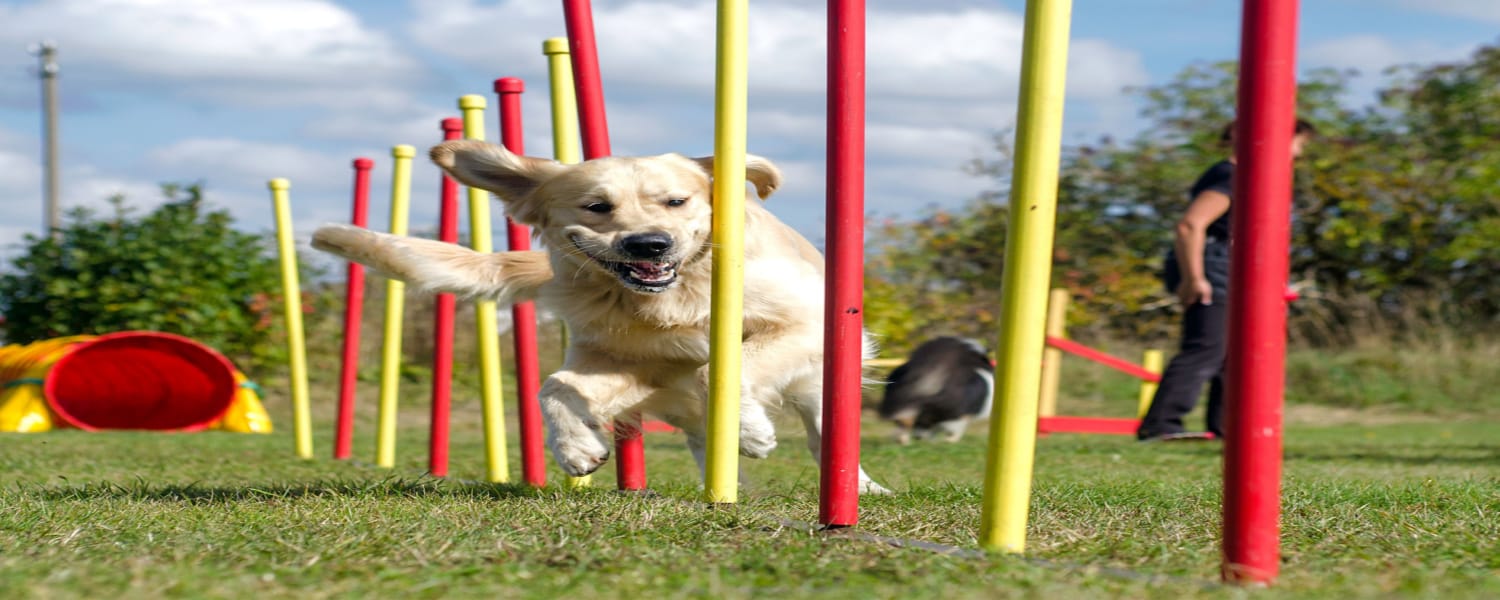 Training Yorkville IL
Did you know that the Association of Professional Dog Trainers recognizes January at National Train Your Dog Month? At WoofBeach Bay, we offer a variety of excellent dog Training Yorkville IL classes here at our spacious and canine-specific facility. From good canine manners and fundamental obedience to learning fun new tricks, you'll find there's a class ideal for your dog regardless of his or her breed, temperament or age.
Here are some notable benefits to enrolling your furry pal in training class:
-It improves your pet's confidence. Dog receives training with the use of positive reinforcement techniques. Your dog will learn that making good decisions and interacting with you and the surrounding environment can earn rewards like treats and encouragement.
-You'll establish a stronger and healthier bond with your pup. As you share time with each other, you'll set boundaries, communicate effectively and share in positive, enjoyable experiences. That helps to build a bond based on respect and trust that will endure for a lifetime. Also, you'll have a loyal companion that you can depend on to behave appropriately in a variety of situations.
-Training Yorkville IL helps limit unpleasant or negative behaviors. Because you and your pet will develop a better connection and communicate well, it becomes easier to form boundaries for your dog so he knows what is acceptable. Regular obedience training classes work your dog mentally and physically in a good way. The attention and stimulation dogs receive through training helps to curb bad behaviors.
-With obedience dog Training Yorkville IL, you'll increase your canine's social skills. As your dog continues to learn about boundaries and how to properly behave in social environments, other dogs and pet parents will feel more at ease, too. This will result in more positive experiences for you and your dog!