Grooming Yorkville IL – WoofBeach Bay – 2124 West Galena Boulevard – Aurora – Schedule an Appointment at 630-686-8050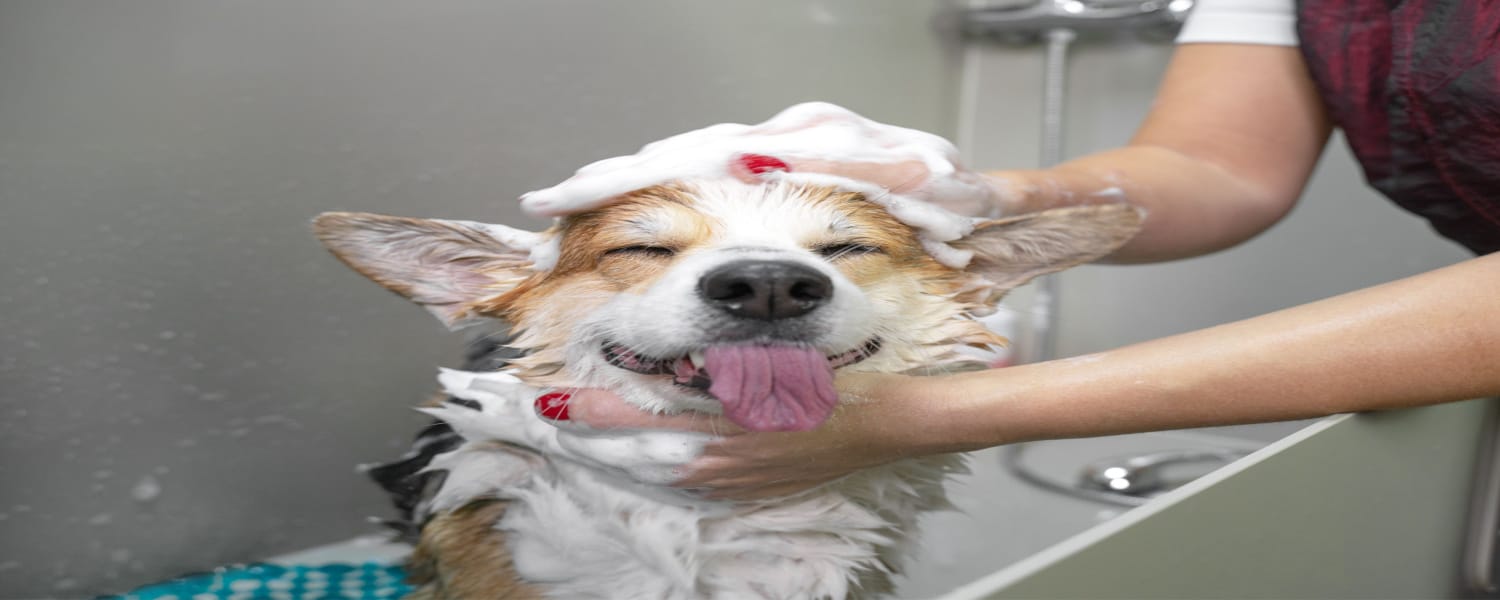 Grooming Yorkville IL
Wondering if your canine pal needs professional grooming? Although dogs do an admirable job of self-grooming, it's important to be alert for signs that indicate it's time for an overall cleaning by dog care experts who use professional-grade equipment and products:
-Areas of dirty, matted fur can definitely be uncomfortable for your dog and even affect her health. When fur becomes tangled, debris, dirt and pests can get trapped in the coat. After that occurs, it can cause harm to the skin and raise the risk of illness. Bacterial infection can develop from excess dampness trapped in the fur as well as from skin damage. Even what appears to be a minor degree of matting can impede the coat's ability to keep your dog warm during the winter and cooler in the summer.
Routine Grooming Yorkville IL can significantly lower discomfort and risk of illness for your dog. Our treatment techniques gently but effectively break through the fur matts as our expert staff massage shampoo and specialized conditioner into the more difficult areas for a thorough clean.
-Ticks and fleas are able to can hide within your dog's coat. It does not take much time for them to cause damage to the skin and affect overall condition. Check your furry friend daily for any signs of pests. Other physical indications include sores, skin irritation or frequent scratching. Your dog might display signs like fatigue and weakness if they have a tick or flea problem, which is why it's critical to detect them early.
If you spot signs of ticks and fleas, call WoofBeach Bay. Our specialized products and dog Grooming Yorkville IL techniques can treat the problem and restore your pup's coat to a glossy, much healthier condition