Daycare Montgomery IL – WoofBeach Bay – 2124 West Galena Boulevard – Aurora – Schedule an Appointment at 630-686-8050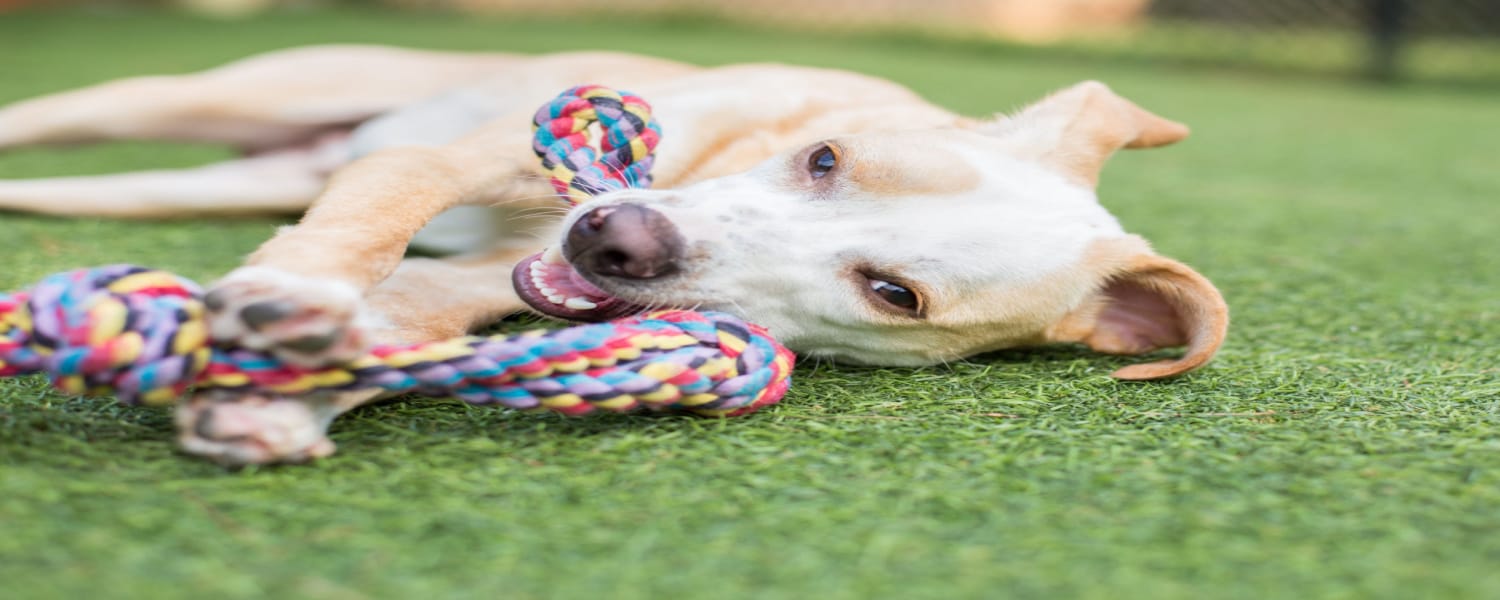 Daycare Montgomery IL
There are lots of good reasons to bring your tail-wagging companion to WoofBeach Bay for dog Daycare Montgomery IL: from the exercise and fun activities to the chance to play with other dogs, there are certainly many benefits. However, dog daycare is also "pawesome" for pet parents too!
-Relax knowing your pup is in excellent care. While your beloved pooch is with us at daycare, you'll be able to focus on work or school without worrying about your dog being bored or causing trouble at home. Your dog's safety is our priority, so you'll feel comfortable knowing he isn't home chewing on furniture, barking excessively or feeling lonesome.
-Down time is important, too. You probably enjoy spending quality time and playing with your canine friend – which is very important and a critical part of pet ownership. However, it's also good to take a break and allow your dog to experience other environments and play with other dogs.  A day at our facility is a good way to give your pup some healthy space.
-Optimize your doggy dollar. We created WoofBeach Bay so dogs can have a safe and welcoming place away from home. That why we make an effort to ensure our daycare rates our affordable so we can help as many dogs and pet parents as we can. Call today to learn about our daycare options!
Learn even more about your pet. Dog daycare will help you gain a clearer understand your pet's personality while outside your home. When you arrive to pick up your dog at the end of the day, we'll provide you with an update on what activities he or she engaged in and even offer some training tips you can do at home.