Daycare Sugar Grove IL – WoofBeach Bay – 2124 West Galena Boulevard – Aurora – Schedule an Appointment at 630-686-8050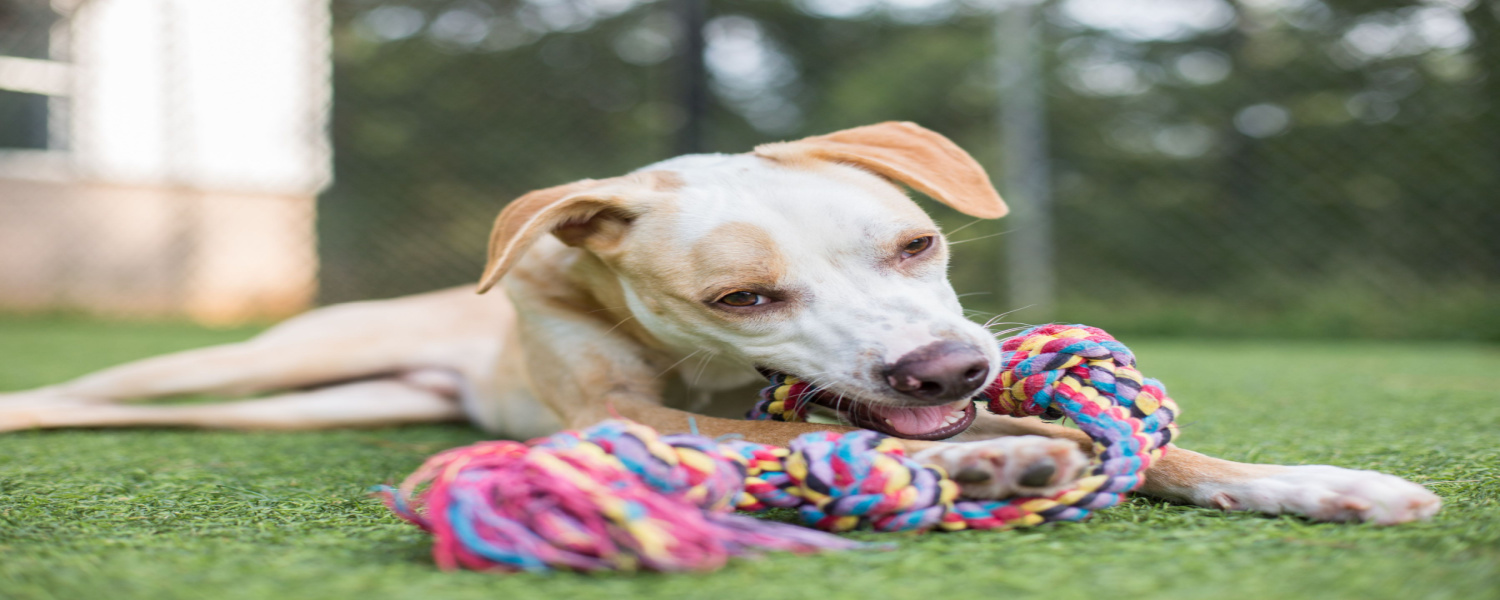 Daycare Sugar Grove IL
Does it seems like your dog has limitless energy, exhibits destructive behaviors when alone or appears lonely? Then dog Daycare Sugar Grove IL is the solution. There are lots of advantages to this affordable service and you may be pleasantly surprised at how it can improve your dog's life and general wellbeing. Daycare at WoofBeach Bay provides a controlled, safe and canine-custom environment for your pal to play with other dogs of many different personalities, sizes and breeds.
The team at our facility is very knowledgeable in canine body language and behaviors. We work hard to make sure that each dog benefits from a pleasant experience and allow them to take part in supervised play at their own comfort level. For dogs who do not socialize with others much, this routine helps build more confidence and manners.
Dogs that spend lots of time at home alone often will adapt to a slower-paced lifestyle. As a result of limited mental and physical activity, they could develop weight issues due to overeating in addition to mobility and digestion issues.
Daycare at WoofBeach Bay can help ensure your dog stays active. Highly energetic dogs benefit significantly from daycare because they can play and run as much as they want, which means they are more likely to sleep well at night.
Daycare for canines is especially beneficial in the winter season when we are much less inclined to go outside in cold conditions. At dog Daycare Sugar Grove IL, your pup can take part in physical activities without the need to risk hypothermia and frostbite!
To sign your pup up for daycare, schedule grooming or to learn about our obedience training classes, call 630-686-8050.